JOB SEARCH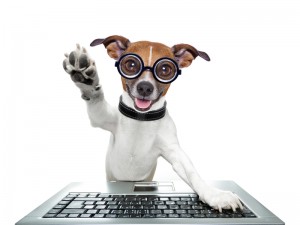 TecHOUNDS is a full-service Contingency and Retained Search staffing firm that provides Direct Hire, Contract-to-Hire, and Contract Staffing Solutions.  Established in 2001 we are a national recruitment firm that has an outstanding team of experience recruiters to fill the most critical employment requirements.  Our reputation and commitment to producing excellent results, combined with our great track record of successful placements has allowed TecHOUNDS to develop strong business partnerships and trusted relationships with both industry-leading clients and top quality candidates.
TecHOUNDS has developed a powerful automated, state of the art, computer database harvesting crawler system (HCS) which incorporates powerful resume harvesting and web crawling technology.  We use Bullhorn's applicant tracking and CRM recruiting software; this helps us move faster and be more agile.   Bullhorn is the only applicant tracking system provider certified as SSAE16 (previously known as SAS70) compliant, a designation given by an independent auditor verifying that Bullhorn keeps your data secure.
As an applicant you will have the advantage as our team utilizes a powerful search and discovery software that is built in-house and automatically scans multiple resume databases such as Monster, CareerBuilder, and a dozen other smaller databases/sources of resumes.  Part of our software is the AI (Artificial Intelligence) Engine that runs an additional set of intelligent filters and algorithms based on unique criteria/variables to aid the AI Engine's filtering ability.
TecHOUNDS is a client-fee based organization. Our clients hire us to locate talented people and pay a fee for our services.
Personalized Attention: Our recruiters specialize in your field and know how to define and market your skills.
Confidential and Personal Job Searches: We will work with you on any special requirements your job search entails.
Nationwide Positions: We have job listings across the country with a wide variety of clients.
No Cost to You: Our highly trained recruiters work with you. There is NEVER a charge to candidates looking for a job.
Send Resume Today!
Job Search

Check out our jobs waiting for you, click here to search.
search